Document of the month.
Every month, we will upload one document to this page that catches our attention during the cataloguing process.
The "Document of the Month" is a document that had captured our hearts or made us smile, and which sheds new light on Ben-Gurion.
The 1931 International Workers' Olympiads in Vienna
In his journal, Ben-Gurion describes the preparations for the departure of the "Hapoel" delegation to the Socialist Olympics that took place in Vienna in 1931.
Ben-Gurion Diary, March 17, 1931
August 2021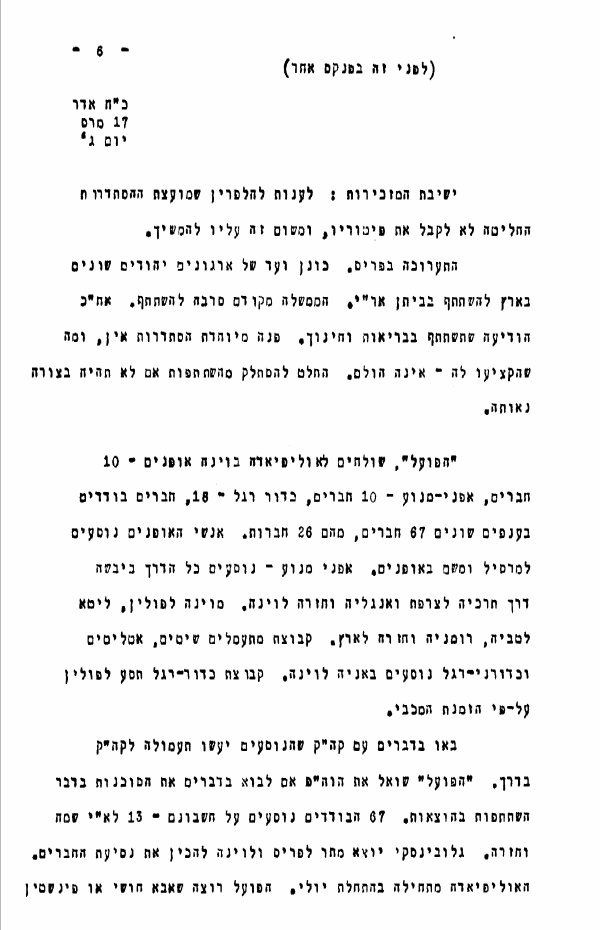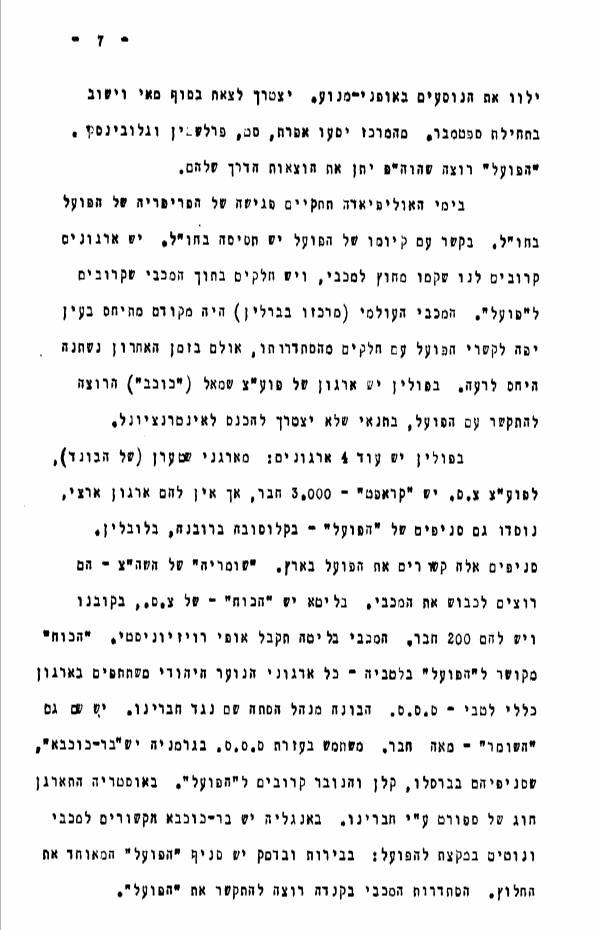 "Hetz Mi'Sylvie Keshet"
The column "Hetz Mi'Sylvie Keshet" [Sylvie Keshet Shoots an Arrow] was published in the 1960s in Haaretz newspaper (and, later, in Yediot Aharonot). Sylvie Keshet, known for her scathing and biting criticism, would haul even public figures over the coals. In 1969, she published a book under the same name as the column, and as it turns out, not even Ben-Gurion could remain indifferent to the journalist's critique.
July 2021