Yizhak Navon Archives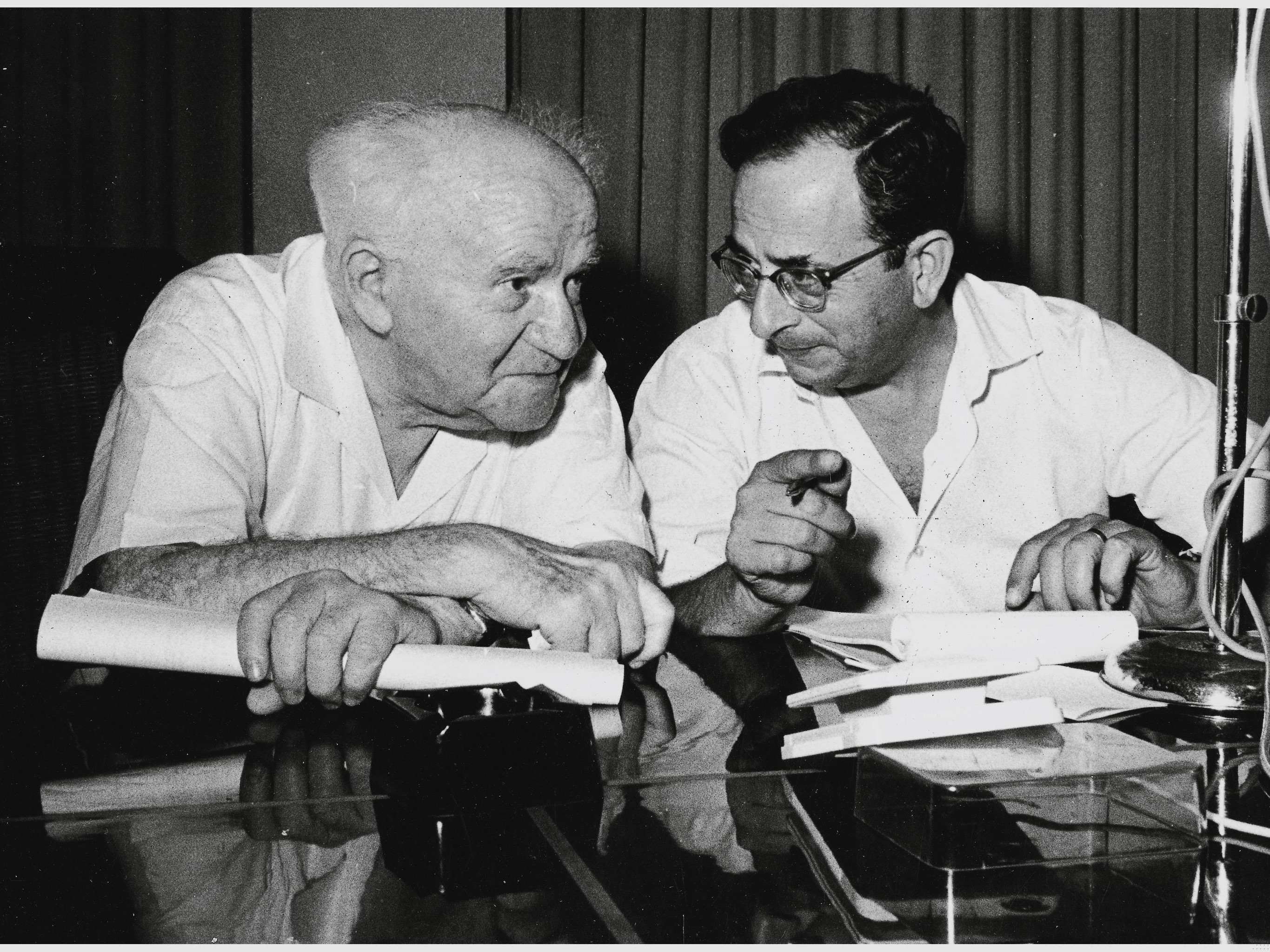 Explore our other Collections
Itzhak Navon
Itzhak Navon is mostly remembered as Israel's 5th president. However, he was also a teacher and educator, a diplomat, a Knesset member, Minister of Education and Culture, Deputy Prime Minister, author, and playwright. To us, he was also David Ben-Gurion's closest advisor, therefore we were delighted to add the Itzhak Navon Archive into ours. This archive includes documents and exhibits, pictures, speeches, and newspaper clippings that were kept in Itzhak Navon's chambers and given to The Yitzhak Navon Heritage Association. The Association catalogued the items according to archiving rules and delivered to us for safekeeping and public access.
Community Archives
One evening, we were visiting our neighbors in Yeruham, and they introduced us to the community archive they had founded and cultivated for over two decades. Excited by what we saw, we returned to the archive and began promoting the community archives project – establishing and providing access to urban archives in nearby spaces. So far, we have been joined by the communities of Yeruham, Mitzpe Ramon, Hura, and Ofakim. This archive comprises documents, pictures, interviews, and personal collections, as well as the historical files of the local authorities. The community archives are all scanned and available in our online archive.
Do you live in a community in one of Israel's peripheral towns and want to establish a community archive in your place of residence? Please contact us.
Quotes
Quotes
"It is in the Negev that the people of Israel shall be tested", is, perhaps, Ben-Gurion's most well-known quote. Ben-Gurion put grand ideas into short sentences, which remain to this day a source of inspiration. Throughout the years, the library team gathered and assembled a selection of his sayings and their origins.
Photographs
Photographs
Our photo collection comes from various sources. Most photographs came from Ben-Gurion's personal collection. Many others were delivered to us by our friends at Ben-Gurion's Desert Home at Kibbutz Sde Boker, Beit Berl, and other individuals who, over the years, enriched our collection with wonderful photographs. (Rivka Branover, David Zinder, etc.)  Almost all photos are accessible to you via our website. However, you must use them according to Copyright laws – wherever they may apply – as per the guidelines detailed in the explanation page.
Audiovisual Collection
Audiovisual Collection
Throughout the years, we have accumulated thousands of ours of audiovisual material from various sources, documenting Ben-Gurion and his work: news sets, TV programs, and Kol Israel broadcasts. The entire collection has been digitized. Several particularly interesting collections joined ours – the raw materials for the documentary "Ben-Gurion: Epilogue", given to us by producers Yariv Mozer and Yael Perlov, which includes rare footage from worldwide archives; collections of interviews with migrants, from The Project for Research and Education on Migrants' Lives, and the JIMENA Project; personal interviews with people who worked with Ben-Gurion, and more.